Posted on | May 20, 2013 | No Comments
HP today announced the HP Slate7, an affordable entry-level
Android consumer tablet that provides customers with easy access to Google Mobile services.
With a 7-inch diagonal screen and weighing 370g, the HP Slate7 is an ideal trusted personal companion. It is also the industry's first tablet to offer embedded Beats Audio for the best-sounding, richest audio experience available on a tablet. The tablet delivers the complete Google experience with services like Google Search, Gmail, YouTube, Google Drive and Google+ Hangouts for multiperson video chat and access to apps and digital content through Google Play.
The HP Slate7 is expected to be available in Singapore from June 6 at all major retailers and the HP Online Store at a recommended retail price of S$249. Pre-orders are now available at the HP Online Store for a promotional price of S$199, until stocks last
Posted on | May 4, 2013 | No Comments
HP introduced the HP ElitePad 900, a tablet that balances a beautiful design with enterprise-grade features, functionality and support.
Designed for business and government, it features HP ElitePad Smart Jackets which add connectivity options and an additional ultra-slim battery for longer runtime, along with specific add-ons that customize the tablet for specialized uses.
The HP ElitePad is an ultrathin, lightweight tablet designed for Windows 8 that delivers features to keep IT managers happy and touts a design that employees will crave. It offers the full serviceability, enhanced security and manageability found in HP Elite PCs, and military-grade durability for drops, vibration, dust, temperature extremes and high altitude.
"Businesses used to face a tough purchase decision:  How to find a product that will delight employees and help them be more productive, while also making sure IT can secure and manage it," said Serena Yong, general manager, Printing and Personal Systems, HP Singapore. "The HP ElitePad meets all those tests. It combines the great style and user experience consumers demand with the features IT requires."
A tablet that is made for business
Ergonomically designed to fit comfortably in the hand, the HP ElitePad offers a 10.1-inch diagonal display, weighs just 630 grams (g) and measures 9.2 millimeters (mm) thin. The 16-by-10 aspect ratio maximizes the display area for ideal viewing of traditional business applications, as well as video content. Precision crafted, with an eye toward fit and finish, the HP ElitePad uses stylish, premium materials such as CNC-machined aluminum and Corning® Gorilla® Glass 2.
Powered by next-generation Intel® mobile processors, the HP ElitePad delivers PC productivity for those on the go and Intel x86 compatibility for existing business application support. It is designed for Windows 8 and supports touch-, pen- or voice-based input. The HP ElitePad also provides power efficiency and smartphone-style convenience with compatibility for familiar Windows applications, as well as easy integration into existing IT environments.
The unique, productivity-enhancing ecosystem of HP Smart Jackets and additional accessories designed specifically for the HP ElitePad expand the tablet's potential, turning it into a total enterprise solution:
HP ElitePad Productivity Jacket—includes an integrated keyboard, connectivity ports, SD card reader and adjustable viewing angles for a complete computing experience.
HP ElitePad Expansion Jacket—adds USB, HDMI and other connectivity to get more done on the go. Adds even longer battery life when bundled with the optional HP ElitePad Jacket battery.
The HP ElitePad Rugged Case—provides military-grade reliability and enhances the stylish profile of the ElitePad for added protection.
HP ElitePad Docking Station—delivers an enterprise-class desktop experience with an added keyboard and monitor and also charges the tablet. Or, use it to set the tablet up as a secondary screen for phenomenal multitasking.
HP Executive Tablet Pen—lets customers write messages and notes in their natural handwriting directly on screen and then save or convert to typed text for use in other applications.
Loaded with tools for mobile work or play
The HP ElitePad tablet's 1080p front-facing video camera and 8 megapixel (MP) rear camera with an LED flash and included CyberLink YouCam software help users easily communicate face to face, create high-definition (HD) web videos or record training videos without high production costs.
Powered by technology from HP Labs, the company's central research arm, new HP PageLift is an application that automatically trims, correctly lights and orients a captured image of a whiteboard, paper contract or other document so it is ready to use or share without requiring manual editing.
Users can easily print directly from their HP ElitePad to any ePrint-capable HP printer or to a networked HP printer without the need for downloading drivers. HP ePrint software allows users to print remotely at more than 24,000 public locations such as hotels and business service retailers.The HP ElitePad also helps small workgroups connect with HP Wireless Hotspot, a desktop application that allows users to share a wireless internet connection and network bandwidth.
Additional user-experience software includes the CyberLink Media suite, which enables users to manage and create audio and video content with the same easy-to-use interface as other HP business PCs. Plus, users can record and listen to audio with a stereo microphone and headset jack that feature the richness of SRS Audio.
Information management is made easy with Evernote, which captures, saves and synchronizes information across devices with impressively quick search capability, and Skitch software that eases collaboration with colleagues by quickly marking up images with captions or sketches.
Manageability, deployment and security for IT environments
The HP ElitePad offers a long life cycle, stable image and HP Global Series Support, all of which IT managers expect in an enterprise tablet. It also features a one-year standard warranty, with the option for a three-year warranty via HP Care Pack Services. The HP ElitePad is fully serviceable with an optional, industry-unique service tool for HP Self-Maintainers that allows customers to access the panel, battery, motherboard and unibody chassis, helping reduce downtime and keep sensitive data and devices in-house.
In addition, organizations will appreciate the enterprise-caliber data, device and identity protection from HP Client Security,  including HP BIOS Protection, Security Manager and HP Drive Encryption. Additional security features include Device Access Manager, Computrace and Sparekey.
Device deployment and ongoing support and maintenance are made easy with x86 compatibility and support for HP Client Management solutions. The LANDesk Management Suite also increases security and eases management by providing differentiated tools to locate and protect data on lost devices, remotely capture SIM card info for mass WWAN activation and enforce geographic policies to remotely lock, full wipe or selectively wipe data.
Availability
The HP ElitePad 900 is now available in Singapore from the HP Online Store and at HP Experiences Stores at a starting price of S$1,099.
Posted on | May 4, 2013 | No Comments
Dell announced the latest in its line-up of ultra-portable laptops with the thinnest and lightest 14-inch Vostro laptop to date, the Dell Vostro 5460. Measuring a mere 18.3mm and weighing in at just 1.54kg, the ultrathin Vostro 5460 delivers more power and portability for value-conscious customers and professionals, and IT decision makers looking for mobility and performance at the right price.
"Dell's Vostro line of laptops has always focused on delivering computing performance in a portable package, and today we are proud to bring that promise a step further," said Deepak Wagh, general manager, Consumer and Small Business,Dell Singapore. "The thin and ultra lightweight Dell Vostro 5460 offers users a much sought-after level of mobility, performance and support together with business-friendly features to enhance everyday productivity."
Sporting an expansive 14-inch high definition widescreen LED (HD WLED) TrueLife display that supports up to 1366 x 768 pixels, the new Vostro 5460 comes with integrated stereo speakers and a dedicated subwoofer powered by HD audio with Waves MaxxAudio 4.0. Users get to enjoy 720p video content in immersive audio and visual detail. The laptop also features an integrated 720HD 1MP camera with microphones for high-definition web-conferencing.
The Vostro 5460 is equipped with a full-sized Chiclet keyboard, a multi-touch gesture touchpad allowing users to fluidly navigate through the Windows 8 operating system, and a sophisticated cool-to-the-touch aluminum palm rest to ensure comfort for users. All these rich features are encased within a sleek brushed-aluminum chassis in graphite silver or fire red, and supported by a 3-cell integrated Lithium Ion battery providing up to 5 hours of battery life.
Connectivity is a breeze on the Vostro 5460 with 802.11 b/g/n WiFi, Bluetooth 4.0 and RJ-45 Ethernet port. Users can enjoy and share multimedia through three USB 3.0 ports, including one with Power Share, a SD Card Reader slot, a headphone/microphone combo jack and a HDMI port.
With third generation Intel Core i3 and i5 processors and integrated HD 4000 graphics at its core (or optional 2GB DDR3 NVIDIA GeForce GT630M graphics), users can opt for either the standard or Ultrabook configurations of the Vostro 5460. The 500GB HDD allows for plenty of documents and multimedia files to be stored and accessed on the go; and the 32GB SSD in the Ultrabook configuration delivers speedier performance and added storage.
The Vostro 5460 comes standard with Dell's In-Home Service after Remote Diagnosis, as well as Dell Backup and Recovery Manager for reliable and fuss-free data protection. For added security of personal data and system files, the Ultrabook configuration also comes with Intel Anti-Theft Technology and Identity Protection Technology.
Availability and Pricing:
The Dell Vostro 5460 is available today at the following starting prices (incl. GST):
•              Vostro 5460 with Windows 8 starts at S$749
•              Vostro 5460 Ultrabook with Windows 8 starts at S$1,099
Posted on | May 4, 2013 | No Comments
Singapore's largest dog-adoption drive, National Geographic Channel Free (NGC) Pet Shop 2013 is back!
The National Geographic Channel Free Pet Shop is happening this weekend on the4th and 5th May, from 12 noon to 6 pm at East Coast Park, Dalbergia Green.
About National Geographic Channel Free Pet Shop
The NGC Free Pet Shop is a local initiative by National Geographic Channel Singapore to inspire fans and the public in Singapore to adopt Cesar Millan's (from the NGC television series, Leader of the Pack) lifelong mission in preventing the deaths of innocent dogs around the world.
Joining the fun this time is Save Our Street Dogs (SOSD), in addition to the four shelters who participated last year, which are Animal Lovers' League (ALL), Gentle Paws, Noah's Ark, and Action for Singapore Dogs (ASD). There will be 100 dogs up for adoption in addition to the numerous fringe partners to string together a community of current and potential dog owners, pet lovers and pet-care businesses. Key industry players and other animal welfare organisations such as Lost Paws, dog groomers, obedience trainers, a dog bakery, pet food companies, dog photographers and advocates will also be brought together on a united platform to educate and raise public awareness of animal welfare efforts, and at the same time foster a stronger support community across the industry.
If you're wondering what there is to do, let's just say you definitely can't count the available activities with one hand. With the presence of vendors like The Barkery Singapore, Pawsitive Sensations and Doggie Style Café, you won't be left bored, uncomfortable or hungry that's for sure! There will be a showcase of pet products, free sampling of dog snacks and cakes, as well as complimentary massages and ear-cleaning services – for your furry friends, that is.
It's time to pamper your best friend and shower them with some TLC!
For dog owners or generally anyone who loves dogs or are interested in them, there will be an exciting segment – the Singapore Special Dog Show, featuring a variety of local mixed breed dogs. This is the second year that this show is organised, and is the first dog show in Singapore that is exclusively open to such types of dogs. Its main purpose is to remove misconceptions that Singapore Specials are not on par with pure bred dogs, and to do so, the show will be featuring owners with their local mixed breed dogs, sharing their stories and the talents of these dogs.
The NGC Free Pet Shop will be offering dog owners the opportunity to obtain expert tips and advice from veterinarians on common health and nutrition issues in our canine friends, and attendees can seize this chance to voice all their concerns and queries.
Here are the event details:
| | |
| --- | --- |
| Date: | 4th and 5th May 2013, Saturday and Sunday |
| Time: | 12 noon – 6 pm |
| Venue: | Dalbergia Green, East Coast Park (between Carpark D1 and the beach) |
| Cost: | Free for all! |
To sweeten the deal, the event is free for all – bring your family and friends down to enjoy a day out, where animal lovers, dog owners and their pooches can look forward to being photographed by professional photographers and pampered with nutritional dog treats.
For more information and regular updates, do visit: http://www.facebook.com/NGCSingapore.
Posted on | March 4, 2013 | No Comments
Some time back, I've received a review unit of the Klipsch Image A5i Sport In-Ear Headphones from Tat Chuan Acoustic, which is the first true sport headphone that Klipsch has ever produced.
Build and design
The design of the headphone is unlike any other sports headphones I've seen so far. A flexible rubber piece which wraps around the wire which allows the user to easy wear the earpiece easily. The earbud is connected by a flexible metal wire which can be bended so that the angle will be comfortable for the user. Finally, Klipsch's patented oval ear tips is designed to naturally fit the contours of the ear canal, providing comfortable extended wear and noise isolation.
Sound quality
It's a Klipsch. I think that pretty much says it all. Vocals sound really good, and audio is crystal clear. The details in the music come through very nicely. The only thing is that the bass may not be strong enough for self-proclaimed "bass-heads", but personally I find it alright. It depends on personal preference.
Other features
The earphones feature a remote with built-in mic which works on ipod/iphone/ipad. The remote can be clipped onto your shirt so that it does not get into your way.
Conclusion
Overall, the Klipsch Image A5i Sport is definitely a choice that is worth considering if you are looking to buy a pair of sports headphones. Quality comes at a price though – these headphones are selling at S$229.
Posted on | February 3, 2013 | No Comments
The power of Mac OS multi-touch gestures, plus rechargeability.
Logitech ( has just launched the Rechargeable Trackpad for Mac, providing Mac users with more space for the full-range of Mac's multi-touch gestures. Aimed to be perfect compliment to Mac computer, it is designed in white with a smooth glass-touch surface.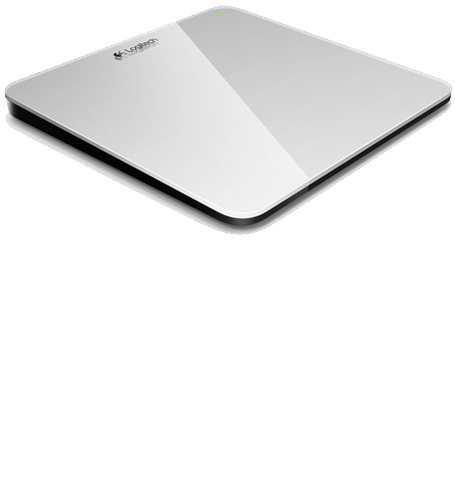 Key Features 
Rechargeable: One month of usage when fully charged. Comes with on/off button to manage the power.

Multi-touch gestures: This trackpad's touch area is much larger than the typical MacBook's touchpad and  gives you the space to  perform  the full range of Mac OS multi-touch gestures comfortably and freely. It's covered with a low-profile glass surface that's treated to be extremely smooth while still resistant to fingerprints and scratches. And the advanced sensor means you enjoy pixel-perfect precision and control.

Bluetooth Connectivity: With Bluetooth connectivity, you get easy-to-sync wireless and can enjoy up to 30 feet (approximately 9 metres) of wireless range.
System Requirements
Mac OS X 10.6.8 or later

Internet connection (for software download)
Product Specifications
Dimensions (L x W x H): 129mm x 134mm x 12mm

Weight: 210g
Warranty
3-year limited hardware warranty
The Logitech Rechargeable Trackpad for Mac is priced at SGD 98.00 and will available in mid-Feb 2013.
Posted on | January 27, 2013 | No Comments
A quick overview of the 6 stories. In the 19th century, an American lawyer in the Pacific islands befriends a runaway slave, unaware that his doctor is trying to poison him. In the 1930s, a bisexual musician seeks to restore his reputation by getting a job as amanuensis to an ageing composer. In the 70s, a female reporter unfold a conspiracy involving a nuclear power station. In the present day, a fugitive publisher finds himself in a nightmarish nursing home. In the 22nd century, in the urban conurbation of Neo Seoul, 'Sonmi-451'is a clone (or Fabricant) genetically designed to do lifetime Mcdonald job. Finally, far in the future – "after the Fall" – humanity has regressed, both in language and civilisation, but the visit of a beautiful Prescient offers hope.
What I like the most is that the actors play multiple characters in the stories and I am really impressed by the make up and prosthetic designers who are no other than Jeremy Woodhead ( Lord of the Rings, V for Vendetta & The Mummy) and Daniel Parker (The Hurt Locker, Apocalypto & The Last Samurai).Stay till to the closing credit of the movie and you will be surprised by the number of roles each actor played in the show. Actors including Tom Hanks, Halle Berry, Susan Sarandon, Hugh Grant and famous Chinese actress Zhou Xun making a cameo.
I can summarize the entire movie into one word – "Connection".  The show illustrates how 6 seemingly unrelated stories linking to one another. It is entirely different cinematic experience. It is like you are time-traveling from one time space to another. Some people might find it confusing. However, I think the directors The Wachowskis and  Tom Tykwer have executed well in helping the audience to follow the story through different costumes, actions and backdrops.
Overall, I give the movie 3 stars out of 4. Thanks Golden Village for inviting me to the screening!
Posted on | December 16, 2012 | No Comments
Brand's first ever sport model
For the first time, Tat Chuan Acoustic is organizing an official launch together with its principal, Klipsch, to introduce the brand's Image A5i Sport Earphones in Singapore. Retailing at S$229 (inclusive of GST), this is the first true sport headphone that the company has ever produced. Apart from the sound quality that Klipsch earphones are famous for, the Image A5i Sport Earphones boast the following features that provide fitness enthusiasts the complete audiophile experience while sweating it out.
1. Durability
With Kevlar-armored cables, the headphone presents unrivalled durability and moisture-resistance. Kevlar is a synthetic fibre used often as reinforcement material in car tyres to dramatically reduce puncture rates, as well as in body armour for lightweight military vehicles. It is lightweight, non-flammable and able to withstand impact and stress, as well as harsh environmental conditions found especially in hot climates like Singapore. These earphones are designed to resist moisture and enhance the most strenuous workouts, catering to the sportsman at any level.
2. Customisable fit
Designed to stay put and not drop off, the lightweight Klipsch Image Sport A5i offers a secure, customizable fit. Its flex-wire design gently wraps around the ear and allows listeners to position the headphone for a perfect fit. Adding to its functionality, the Image A5i Sport features a slim three-button remote that houses a directional mic, granting Apple device users seamless call and music control, and crystal clear conversations. A built-in clothing clip keeps these controls in place during activity.
3. In-ear comfort
Equipped with the renowned Klipsch signature – the patented oval ear tips, the Image A5i Sport allows for hours of comfortable wear. Unlike circular-shaped ear tips that put stress on the pressure points inside the ear, Klipsch's patented oval ear tips naturally fit the contours of the ear canal, providing comfortable long-term wear. These ear tips also offer superior noise isolation (or passive noise-cancellation), blocking out almost all ambient noise and providing excellent bass.
"The Image A5i Sport adds another layer to our highly regarded Image headphone series," said Chris Aiello, Klipsch product manager for headphones. "Serving as our first true sport headphone, every design component was engineered to withstand the most rigorous activity. As we enter this new category, we look forward to equipping consumers with high-performance audio to accompany their workouts."
The Image A5i Sport utilizes a high-efficiency driver, presenting advanced audio technology that covers a wide frequency range and is capable of delivering dynamic detail for strikingly realistic sound reproductions. The Image A5i Sport's audio works with virtually any device that has a standard 3.5mm headphone jack; however, the mic and three-button remote support select Apple products. Included with purchase are four different-sized oval ear tips, a protective carrying case and a two-year warranty. Available in a green finish with gray accents.
About Klipsch Premium Speakers
For over 65 years, Klipsch has designed premium speakers for those who are passionate about great sound. Company founder Paul W. Klipsch started this legacy in 1946, and it continues today with sheer commitment to innovation and delivering the world's most powerful, detailed and emotional sound reproduction. Today, the brand's diverse product portfolio encompasses home theater, professional cinema, installed whole-house contracting, commercial, computer speakers, iPod® docks and headphones. As one of the first U.S. loudspeaker companies, Klipsch continues to be the high-performance brand of choice for audiophiles and home theater aficionados around the world. Klipsch Group, Inc. is also a wholly-owned subsidiary of Audiovox Corporation (NASDAQ: VOXX).
Posted on | November 7, 2012 | No Comments
Singapore, November 6, 2012 — Singapore's leading cinema exhibitor, Golden Village (GV), together with Dolby Laboratories (DLB), is proud to announce the launch of Dolby's latest new cinema sound format, Dolby® Atmos™, at its largest cinema hall, GVmax®.
Located at their flagship GV VivoCity, Golden Village's GVmax® features radial stadium seating with a total capacity of 602. GVmax® also possesses the widest cinema screen in Asia at 22.4metres accompanied by a crystal-clear 2K digital projection. With the installation of Dolby®Atmos™, GVmax® marks another milestone as the first South East Asian cinema to introduce the revolutionary audio system, designed to create a more realistic movie experience for viewers.
"Golden Village is delighted to be the first exhibitor in Asia to introduce the latest groundbreaking audio technology in one of the largest cinema audio installations in the world with Dolby® Atmos™," said Mr. Kurt Rieder, Chief Executive Officer of Golden Village. "We look forward to offering our audiences the sound of the future with the latest cinema technologies available today."
Dolby® Atmos™ is regarded as the most significant development in cinema audio since the introduction of surround sound in 1987. The new technology of Dolby® Atmos™ takes a unique layered approach to sound design by giving content creators total control over the placement and movement of sound relative to the audience.
"Dolby is honoured that Golden Village has chosen Dolby Atmos in their largest their premier theatre, GVmax®," said Mr. Mahesh Sundaram, Vice President, Asia Pacific, Dolby Laboratories. "With Dolby® Atmos™ and GVmax®'s amazing sound system, we are demonstrating an unwavering commitment to advancing the cinema experience with ground-breaking new technologies."
Installed by Electronics and Engineering Pte Ltd, a regional industry leader in audio-visual system integration, GVmax® has been retrofitted with 67 independent EAW speakers to match audio with the onscreen action.
"We are very proud to be part of the team pioneering Dolby® Atmos™ in South East Asia," said Mr. Ronald Goh, Managing Director, Electronics & Engineering Pte Ltd. "Having installed more than 200 cinema screens to date, E&E's abundant expertise and experience with cinema projects over the past six decades and our Dolby trained engineers are sure to deliver audiences a truly unforgettable experience."
Movie-goers will be able to experience the cutting-edge Dolby® Atmos™ auditory experience with the premiere of the two-part action comedy AH BOYS TO MEN. Directed by Mr. Jack Neo, the production is the first Asian film to be mixed in Dolby Atmos. The film opens on 8thNovember at GVmax®. Patrons who are keen to experience Dolby® Atmos™ first-hand at GVmax® can visit www.gv.com.sg for more information
Also embracing the new sound platform of Dolby® Atmos™ are two upcoming films; THE LIFE OF PI, an adventure film based on the Yann Martel's novel which opens   29th  November as well as the highly anticipated epic fantasy-adventure film, THE HOBBIT: AN UNEXPECTED JOURNEY, directed, co-written and produced by Mr. Peter Jackson and based on J.R.R. Tolkien's fantasy novel. The trilogy opens worldwide on 13th December.
Posted on | November 1, 2012 | No Comments
HP announced four new consumer all-in-one (AiO) PCs, including two additions to the HP ENVY line that feature the latest touch-technology innovation in a small footprint, one-cord solution.

The new 

HP ENVY 23

 and 

ENVY 20 TouchSmart

 AiO PCs continue HP's leadership in touch technology, offering 10-point multitouch technology and beautifully simple designs.


The incredibly thin and stunningly elegant 

HP SpectreONE

 is the first AiO PC to join the premium HP Spectre product family.


The new 

HP Pavilion 20

 is a powerful non-touch AiO PC built for value-conscious consumers.

"The clean look of an all-in-one PC and the ease of one-cord set-up are key reasons customers turn to HP," said James Mouton, senior vice president and general manager, Personal Computer Global Business Unit, HP. "The SpectreONE design is art as well as a powerful entertainment hub. Across our rich line of all-in-ones, we continue to drive value and differentiation that have earned us sales of more than 5 million all-in-ones."
HP all-in-ones with the power of touch

HP has built on its expertise with enhanced HP TouchSmart technology to make working, playing and staying connected as easy as a tap here or a swipe there. Designed to work with Microsoft® Windows® 8, the new HP ENVY 23 and HP ENVY 20 TouchSmart PCs deliver excellent performance and the capability of sensing up to 10 fingers on the screen for intuitive navigation, on-screen typing and playing games.
The HP ENVY 23 and HP ENVY 20 TouchSmart PCs offer 23- and 20-inch diagonal high-definition (HD) displays,(1) respectively. They come equipped with the latest Intel® processors, optional ExpressCache(2) and solid state drives (SSDs), and up to 3 terabytes(3) of storage for photos, videos and music. The ExpressCache SSD option provides users with fast boot-up and application start times.

For added entertainment, the HP ENVY 23 and HP ENVY 20 TouchSmart PCs offer Beats AudioTM and exclusive HP innovations such as the HP TrueVision HD webcam, HP Connected Photo,(4) HP Connected Backup(5) and HP Connected Music powered by Meridian.(6)

HP Connected Photo seamlessly syncs photos from a smartphone to the PC and stores them in their native resolution. HP Connected Music allows consumers to experience music downloads, streaming services and internet radio all in one convenient place. HP Connected Backup allows customers to seamlessly access and automatically back up files online for every day search, retrieval and access.

The HP ENVY 20 TouchSmart also offers HP Connected Remote,(5) which delivers the ultimate audiovisual experience by turning a smartphone or tablet into a remote control, enabling users to wirelessly control music, videos and photos.

Art intersects technology with HP SpectreONE

The HP SpectreONE AiO PC has a gorgeous ultraslim design complemented by a 23.6-inch flush-glass full HD display(1) and a unique curved back. At just 11.5 millimeters thin, the HP SpectreONE is the thinnest AiO PC in HP's portfolio, and one of the thinnest AiO PCs available on the market today.

An accompanying stylish wireless trackpad, designed specifically for the HP SpectreONE, offers users freedom of movement with multitouch capabilities. Users can scroll, swipe and tap their way through the new Windows 8 environment.

As powerful as it is beautiful, the HP SpectreONE features the latest Intel processors, an NVIDIA 1-gigabyte graphics card, optional ExpressCache(2) and optional SSD. It also delivers connectivity with HP's TouchZone near-field communication (NFC) technology and a full array of ports, including two USB 2.0 ports, two USB 3.0 ports, HDMI-in and a Beats Audio headphones jack. With HP's TouchZone NFC technology, users simply tap a smartphone or NFC tags on the base of the HP SpectreONE to instantly transfer content or login to the PC.

An entertainment powerhouse, the HP SpectreONE offers Beats Audio, an HP TrueVision HD webcam and the new HP Connected Remote,(5) HP Connected Photo(4) and HP Connected Music.(6) Full versions of Adobe Photoshop® Elements 10 and Adobe Premiere Elements 10 are provided to give users additional photo- and video-editing capabilities.

The HP SpectreONE is bundled with several services at no additional cost. To safeguard confidential data and thwart cyberthreats, the HP SpectreONE PC includes a two-year subscription to Norton Internet Security.(7) The SpectreONE also gives users support from a dedicated team of experts, and 90 days of complimentary HP SmartFriend Services.(8) HP SmartFriend Services provides stress-free assistance with PC setup and answers to all how-to questions. Customers receive prioritized treatment with a direct number, minimum wait time, extended support hours and follow-up calls. Users also can choose to receive online chat support with remote assistance.

All-in-one simplicity at a great value

For users craving the ease and space-saving design of an HP AiO PC at a great value, the HP Pavilion 20 AiO PC packs a 20-inch diagonal HD display(1) in an attractive easel design. The HP Pavilion 20 joins the recently announced HP Pavilion 23 AiO PC and offers intuitive features, including an HP TrueVision HD webcam, to keep users connected to family and friends.(5)

The HP Pavilion 20 also offers the new HP Connected Remote,(5) HP Connected Photo(4) and HP Connected Music.(6)

This new array of AiO PCs follows an Aug. 30 announcement of new touch notebooks, all designed to work with Windows 8. Additional PCs and a tablet made for business will be announced in the coming weeks.

keep looking »