This weekend, Floyd Mayweather (twitter @FloydMayweather) and Manny Pacquiao (twitter @MannyPacquiao) will square off for the Welterweight Championship in one of the most talked-about fights in boxing history — and Twitter will be your home for all of the real-time live conversation before, during and after this highly anticipated face-off.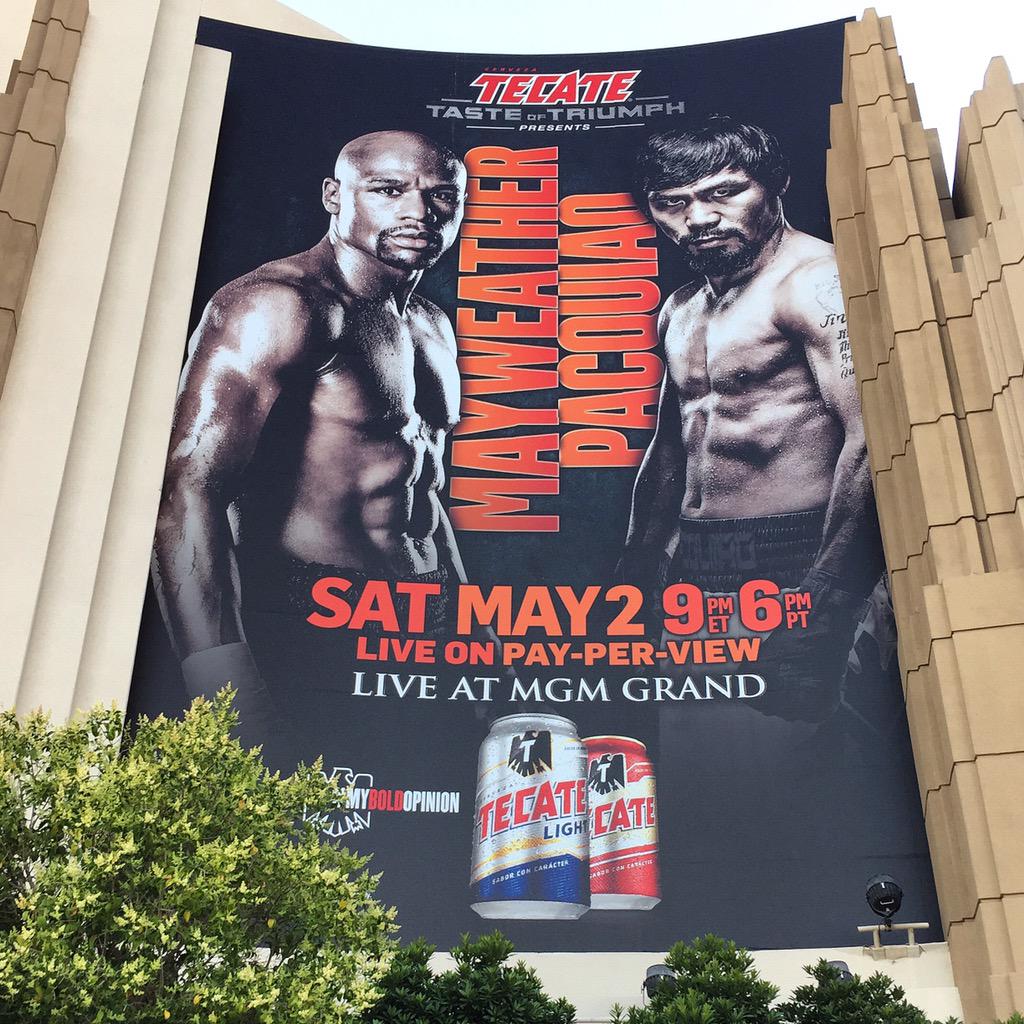 Join the global sports conversation via the official fight hashtag, #MayPac. And read on for details about how Twitter keeps users connected to the Saturday night fight, whether you're at the live event in Las Vegas or anywhere else. The #MayPac fight happens on Sunday, May 3 at 9am Singapore time.
The boxers
To start, make sure you're following undefeated champ @FloydMayweather and eight-time, eight-division champ @MannyPacquiao. Look for behind-the-scenes photos and videos from both boxers as they bring fans closer to their preparation on Twitter.
https://twitter.com/MannyPacquiao/status/592141099969290240https://twitter.com/FloydMayweather/status/593210756088233984
For exclusive content related to the big fight, you should also follow @TRBoxing and @MayweatherPromo.
https://twitter.com/trboxing/status/593125698342006785
https://twitter.com/MayweatherPromo/status/593148445466107905
Broadcast info
HBO (@HBOBoxing) and Showtime (@SHOSports) Pay-Per-View will broadcast the fight and have a lot planned on Twitter.
https://twitter.com/SHOsports/status/592675408258179072
https://twitter.com/HBOboxing/status/593106168915955712
The networks have launched a hashtag battle, encouraging fans to Tweet #MayWins for Mayweather or #PacWins for Pacquiao. During the weigh-in show this Friday on HBO and during the pre-fight broadcast, fan predictions will be revealed live on-air, along with the results of the hashtag battle.
https://twitter.com/SHOsports/status/592068903204978688
The MGM (@MGMGrand) in Las Vegas will visualize the hashtag battle outside on their digital marquee and inside the hotel lobby on TV screens.
https://twitter.com/MGMGrand/status/593189291171282944
All week long, HBO and Showtime will also share Twitter Mirror and Vine 360 video Tweets featuring legendary fighters, media personalities and celebrity guests at various fight-related events.
On fight night, HBO's ringside photographers will capture and Tweet photos of Manny Pacquiao as he returns to his corner via a Twitter Mirror. HBO's roster of World Championship Boxers will also be invited to play the role of roaming photographer while using handheld Twitter Mirrors to capture their interactions with fellow fighters and celebrities ringside at the MGM.
Additionally, the fight marks our first ever Twitter Amplify program with Showtime. Follow @ShoSports for epic Fight Week content, sponsored by @PizzaHut.
Five years' buildup
The two boxers, their fans, and especially celebrities have been clamoring for this fight to happen for over five years — and the anticipation has unfolded on Twitter. In fact, Mayweather Tweeted about wanting to fight Pacquiao years ago:
https://twitter.com/FloydMayweather/status/7497824861
https://twitter.com/FloydMayweather/status/7497946837
https://twitter.com/FloydMayweather/status/156806791773163522
And Pacquiao asked for the fight last year:
https://twitter.com/MannyPacquiao/status/550348549402021889
This collection below features Tweets (dating back to 2010) from legendary boxers, athletes, actors and musicians who all wanted this fight to happen:
https://twitter.com/TwitterSports/timelines/593107196671496192