The power of Mac OS multi-touch gestures, plus rechargeability.
Logitech ( has just launched the Rechargeable Trackpad for Mac, providing Mac users with more space for the full-range of Mac's multi-touch gestures. Aimed to be perfect compliment to Mac computer, it is designed in white with a smooth glass-touch surface.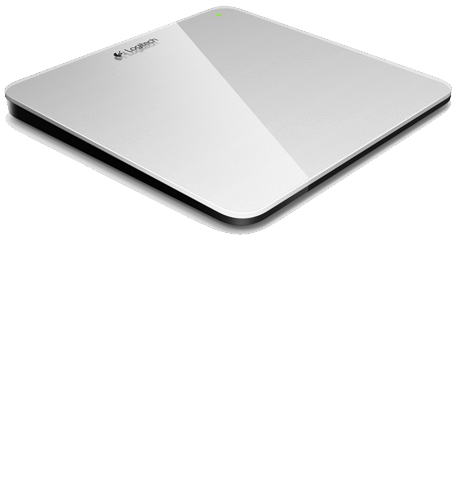 Key Features 
Rechargeable: One month of usage when fully charged. Comes with on/off button to manage the power.

Multi-touch gestures: This trackpad's touch area is much larger than the typical MacBook's touchpad and  gives you the space to  perform  the full range of Mac OS multi-touch gestures comfortably and freely. It's covered with a low-profile glass surface that's treated to be extremely smooth while still resistant to fingerprints and scratches. And the advanced sensor means you enjoy pixel-perfect precision and control.

Bluetooth Connectivity: With Bluetooth connectivity, you get easy-to-sync wireless and can enjoy up to 30 feet (approximately 9 metres) of wireless range.
System Requirements
Mac OS X 10.6.8 or later

Internet connection (for software download)
Product Specifications
Dimensions (L x W x H): 129mm x 134mm x 12mm

Weight: 210g
Warranty
3-year limited hardware warranty
The Logitech Rechargeable Trackpad for Mac is priced at SGD 98.00 and will available in mid-Feb 2013.