I need to tell Nicole that I can sell my butt review technology products! That is going to be my blog topic for this week.
We went to the EZY Technologies Product Launch @ Geek Terminal. Yes! EZY Technologies Announces its NoTouch External Storage Devices 
(Above) This is the NoTouch NT2500 250G mobile hard disk.
The product is specifically designed for students, travellers, and mobile professionals who need to secure, protect and transport their digital files. Casing is included in the package.
So how portable is it? (See photos below)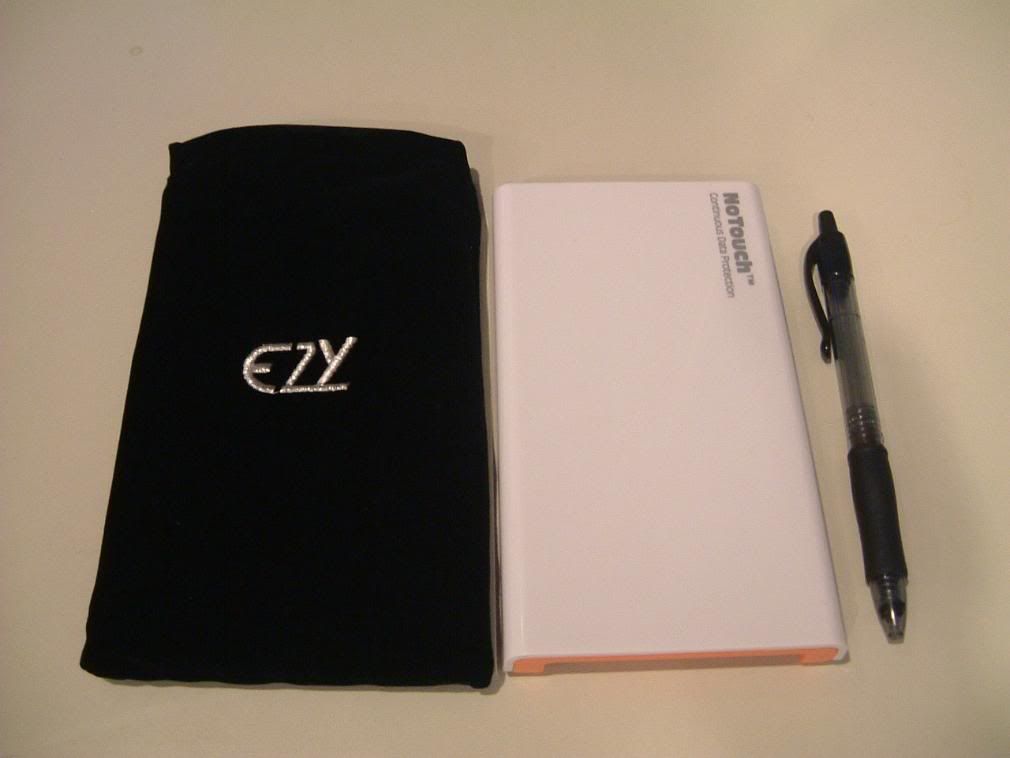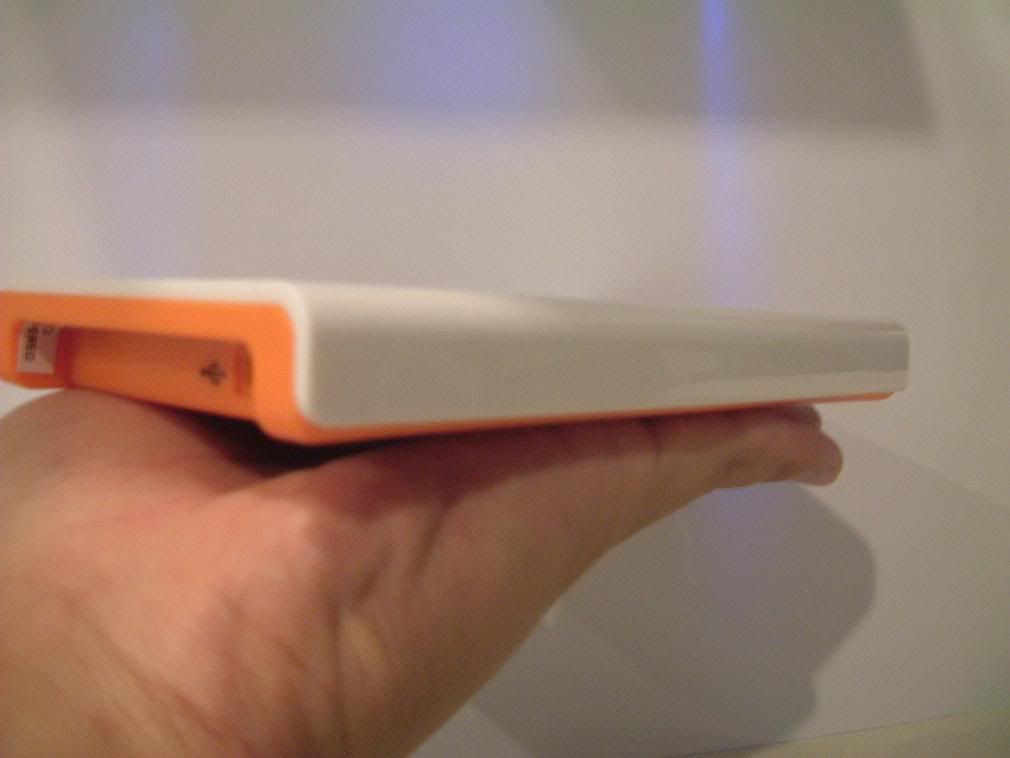 Side view of the product
 The storage solutions also come with:
Automatic, continuous backup optional software that works in the background allowing peace of mind
Synchronization and encryption of data
LED activity light
USB 2.0 powered & backwards compatible to USB 1.1
• 3-year limited warranty
 I would like to thank Chris for inviting me to the event.