The whole world knows the success of Singapore but little do they know that we have farms in such a small Lion City.
As part of my weekend activities, I spent one of my Sunday morning at Hay Dairies, the only goat farm in Singapore. It is located at very ulu place (a Malay word that used to describe remote place). It was not a very easy place to find if you intend to drive (for convenience, you can consider an express bus service from Kranji MRT station). Although it took us some time to drive to the place (we needed a map to navigate!), I take this opportunity to enjoy the nature scenery. It was enjoyment to look at the beautiful tropical trees and plantations.    
We reached there slightly later but still managed to see the milking in time. 
What a pity?! It would be great to see the uncle use his hands to do the milking.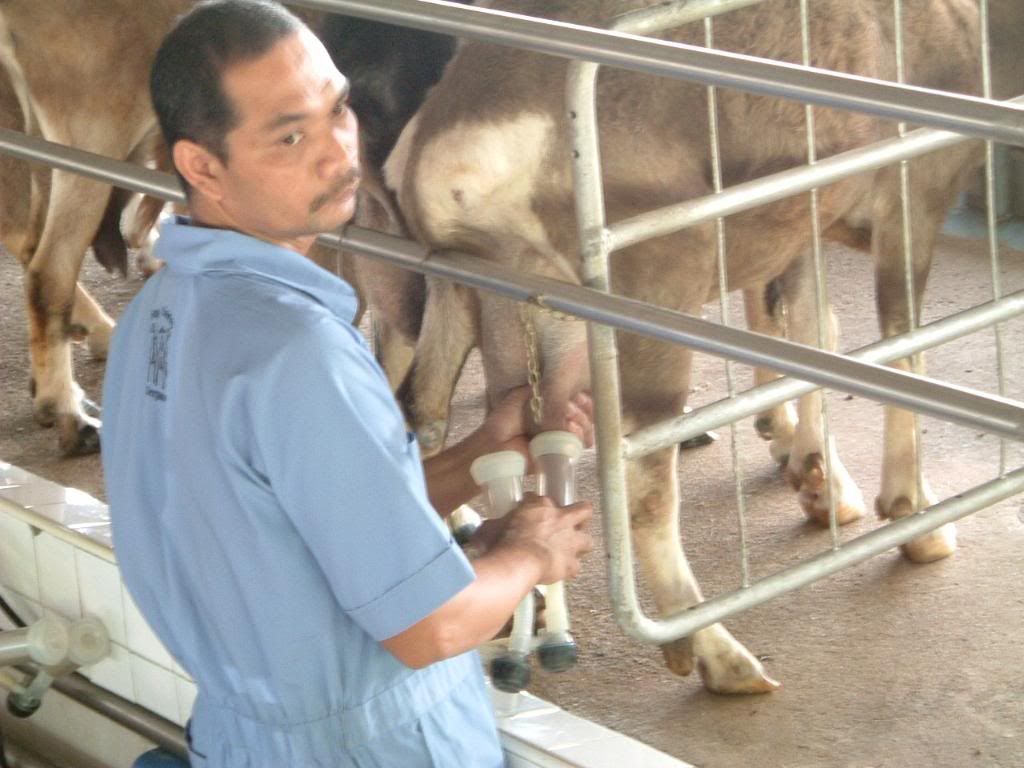 Then the milk is channeled to this machine.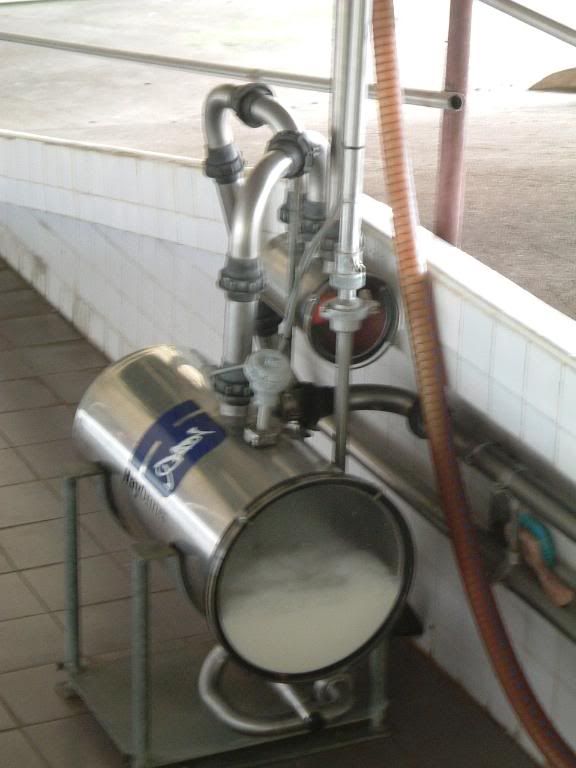 We enjoyed feeding the goats.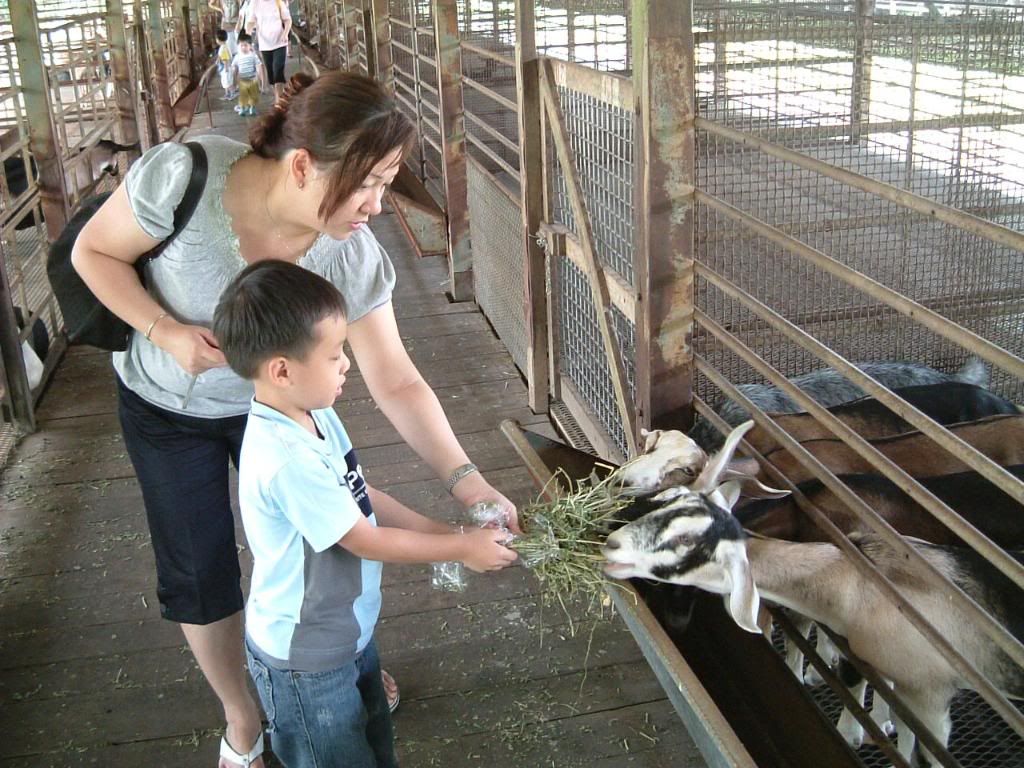 This is what they had
 It didn't have a strong taste like lamb perhaps it's because I am not that particular. For those who think they can't stand the smell, chocolate flavour might be a better choice for you. If you want to compare the nutrient level between goat milk and cow milk, you can visit this site. By the way, you can't buy goat milk over the shelves. You have to buy directly from Hay Dairies.   
For more information of the goat farm tour, the contact details are as followed:
 No.3 Lim Chu Kang Agrotech Park Lane 4
Singapore 718859
Tel: (65) 6792 0931
Fax: (65) 6794 1580
Office Hours: 9am to 4pm (everyday)
Website: http://www.haydairies.com.sg/