Hate of shopping along Orchard Road during the weekend? Sick and tired of watching movie?  Why not get yourself an exciting Go Kart Race in the heartlands of Singapore?
I am very delighted to be invited by Mr Benjamin Loh from Singapore Tourism Board to participate in such an exciting Go-Kart race. DK, Claudia, Nadnut, Hong Peng and Wei Jie (I apologize if I have remembered the names of 2 young chaps wrongly. Guys, correct me if you happen to read the blog post)
Let me show you a video on the pre-event road testing at Sims Drive Blk 60 car park…
What are we waiting for? Let's first started with the safety briefing.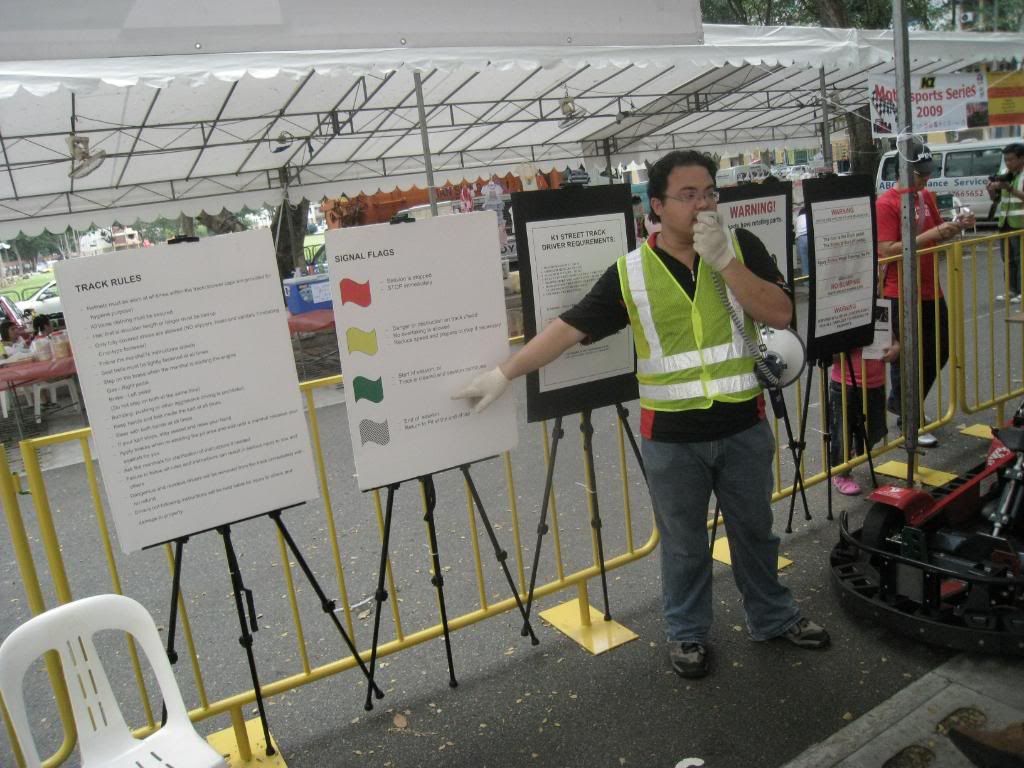 Gear up your K1 helmet!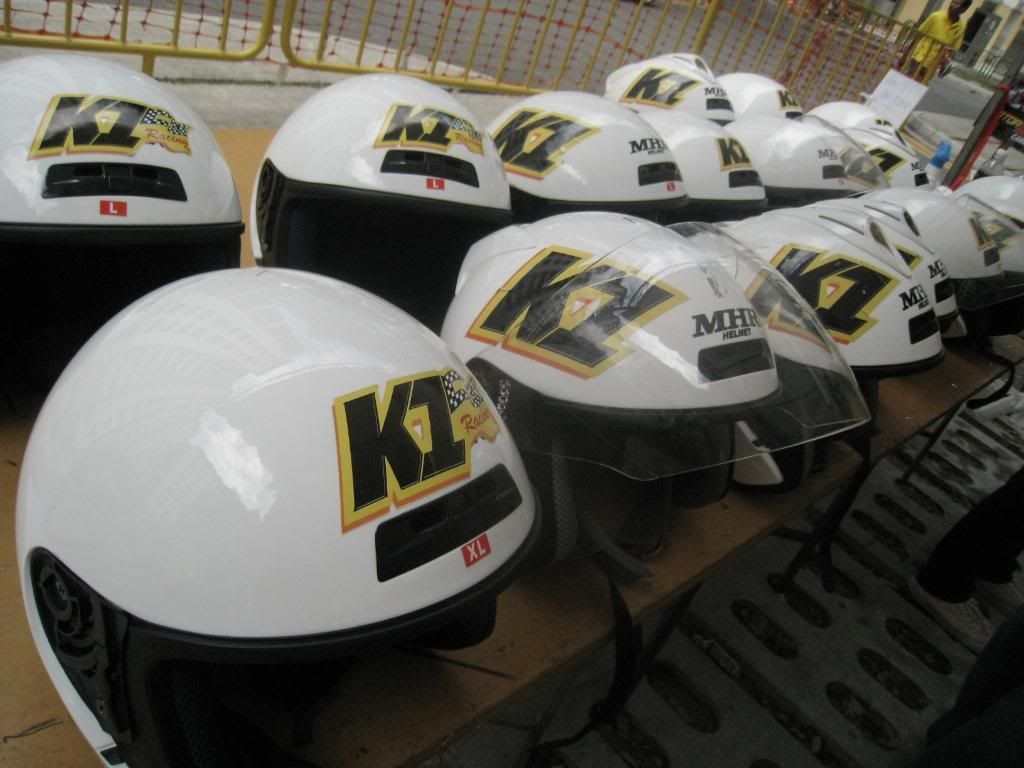 Wait a minute! For hygiene purpose, put on what I called the "disposable shower cap" first!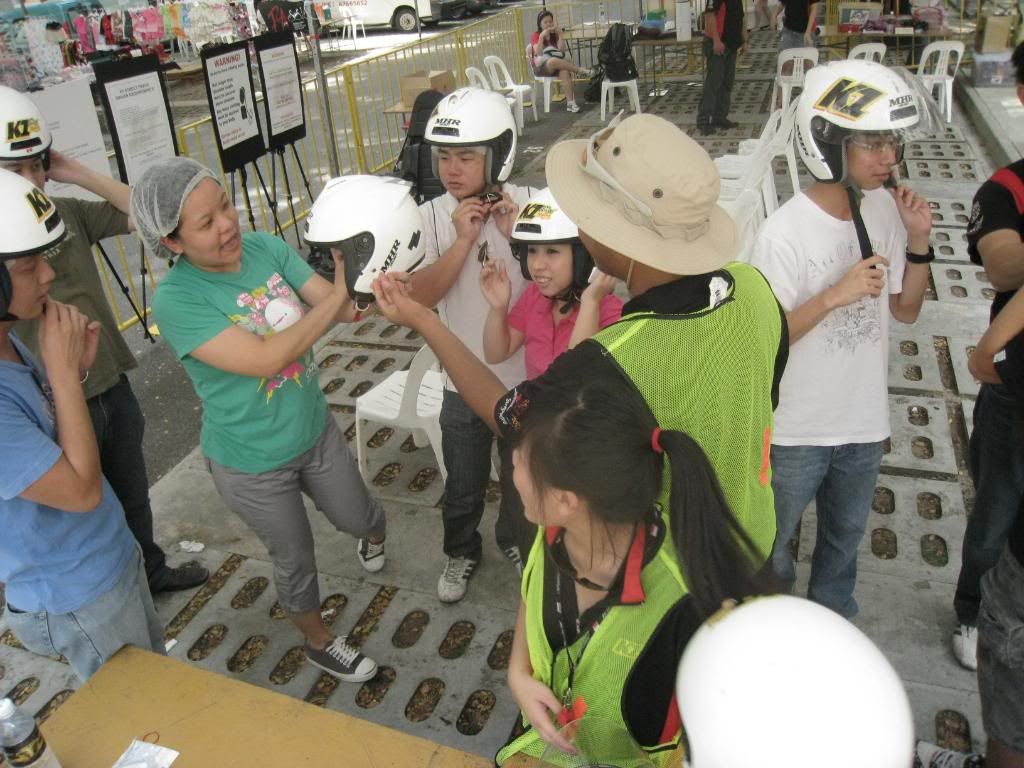 Hop into the vehicle!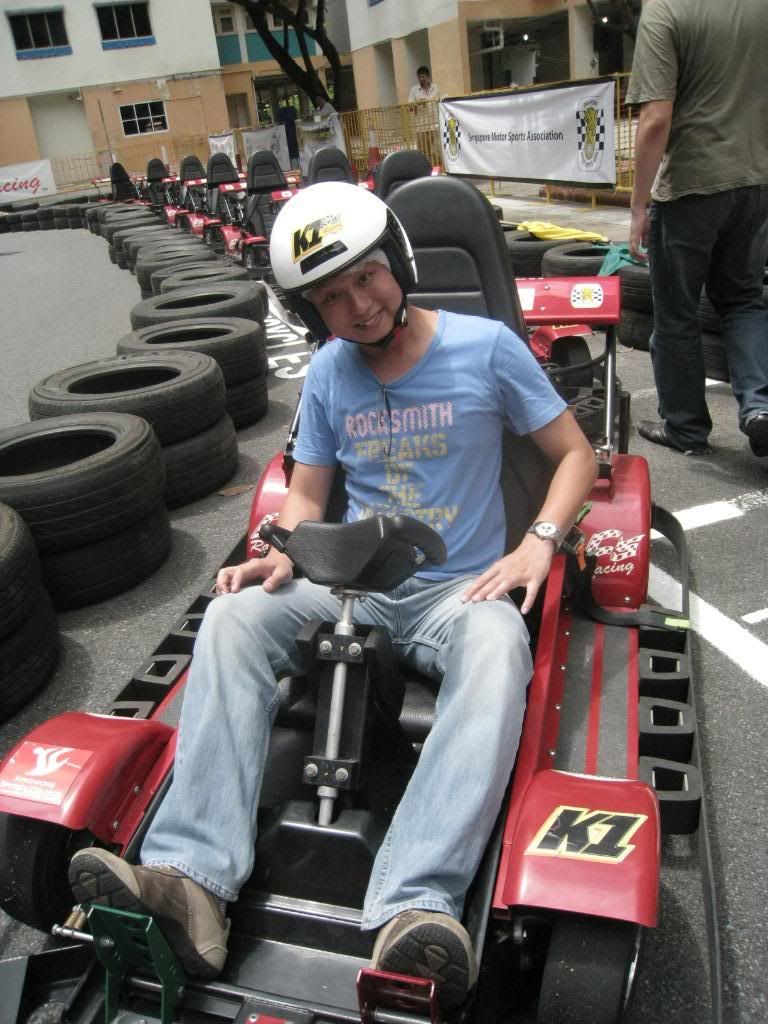 Feel the wind…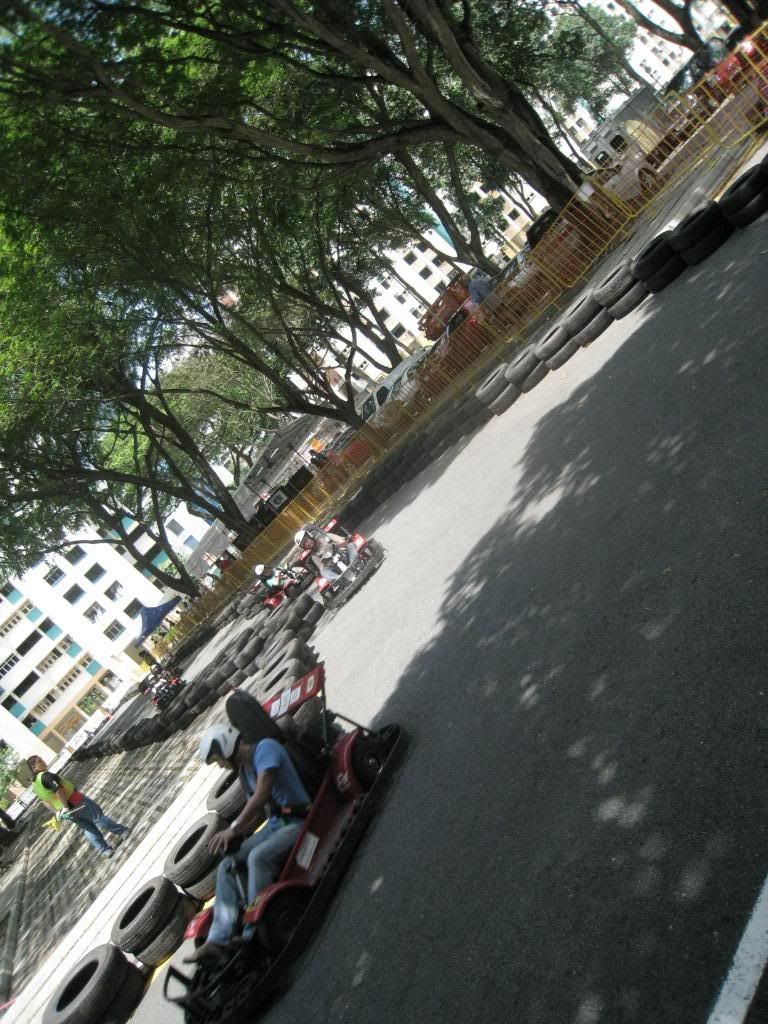 After the race…
Do we look Pro? haha…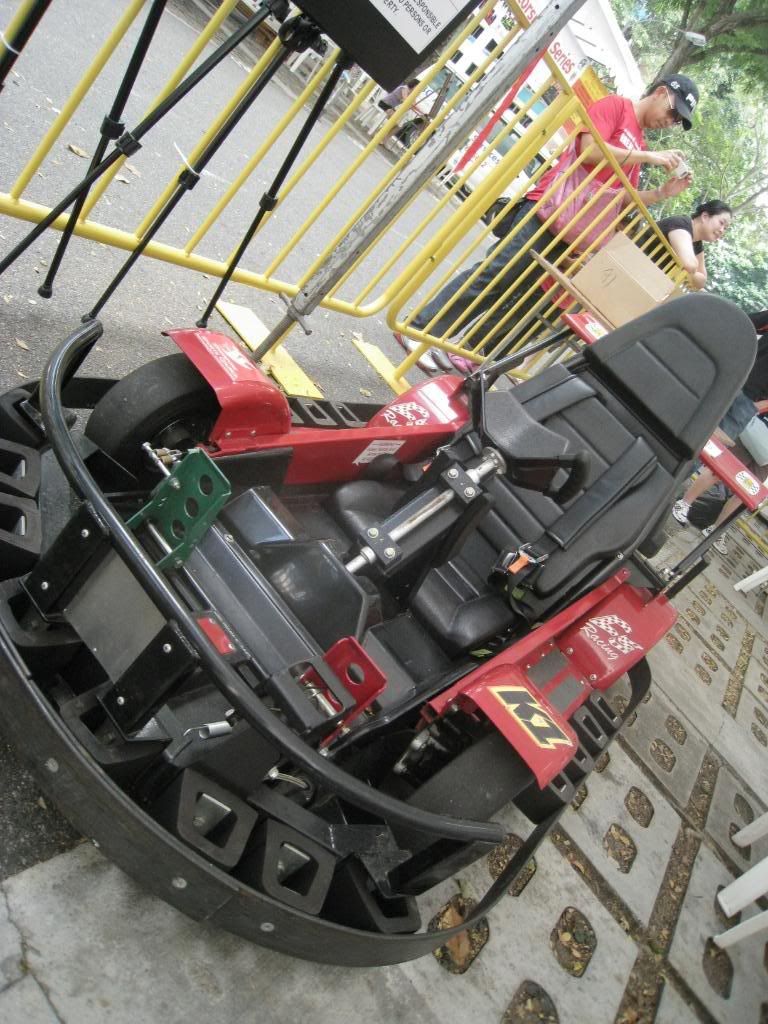 Quick facts
Green foot petal = accelerator (but the speed capped at 35KM/H)
Red foot petal = brake (usually you don't use that)
no gear box (means you can't change to reverse gear)
no bumper (but that does not mean you can't bang on others)
Feel sad that you are not there to play? You can still participate in the upcoming constituencies. See below. 
| | |
| --- | --- |
| Kolam Ayer | 16 Aug 2009 |
| Ang Mo kio | 23 Aug 2009 |
| Run Singapore 2009 (besides St. Andrew Cathedral) | 6 Sep 2009 |
| West Coast | 13 Sep 2009 |
At $5/ride, it is certainly a good buy for such a good racing experience! But that's no all! As the F1 race is coming soon, I am also giving away 1 F1 poster for the 1st Singaporean reader who leave the comment in this blog post.
For more information, you may wish to visit the site: http://k1.sg